Climb the hill
September 18-20, 2019
Climb the Hill began in 2016 to give climbers a stronger voice in Washington, D.C.. Co-hosted by The American Alpine Club and Access Fund, the event brings together more than 60 professional climbers, industry leaders and partner organizations to advocate for public lands and a robust outdoor recreation economy. The relationships we develop with lawmakers are integral in shaping public policy issues that affect the climbing and broader outdoor community.
Climbers represent a politically diverse constituency and are united by our shared passion for the public lands where we practice our craft. As climbing grows in popularity, we have become an increasingly influential force for public policy issues. "Climbers have a vested interest in what happens in D.C., and showing up to make our voice heard is key to the future of the sport," say Brad Brooks, former AAC Policy Committee member. "By working together with industry and partner organizations, we form a stronger united front to voice the climbing community's concerns to our representatives."
Learn more about our initiatives for 2019.
Here's a few ways you can get involved:
Climb the Hill 2018 Recap
The third annual Climb the Hill brought together more than 60 athletes in 62 meetings on the Hill. Find media coverage below, and click the image to read the AAC recap.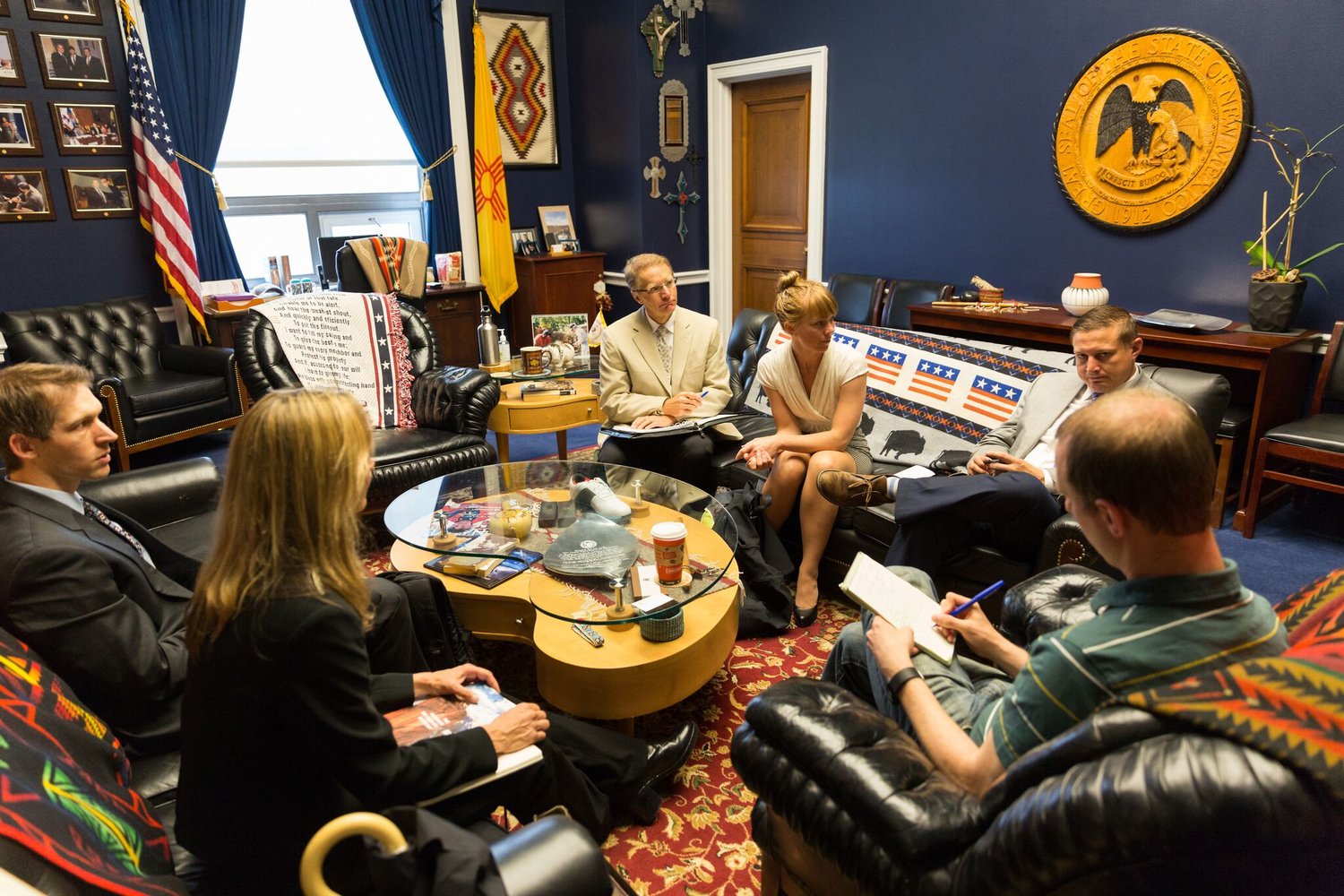 2017 Climb the Hill Recap
Climb the Hill 2017 was a huge success! Check out some of the media coverage. Click the image to visit our 2017 Climb the Hill recap.
Climb the Hill 2016
While the American Alpine Club has worked with lawmakers throughout our 100+ year history, 2016 was the first official year of bringing a team of professional climbers, policy staff, and industry leaders to the Capitol Hill to advocate for public lands, smart climbing policy and outdoor recreation. Joined by Conrad Anker, our 2016 event was critical in paving the way for our important policy work
Photos by Stephen Gosling