At the American Alpine Club Library, we're very fortunate to have quite a few collections of photographs of climbing and mountaineering from the early 20th century. One of these, a collection of roughly 3000 photographic negatives dating from 1900 to about 1930, has been digitized in its entirety and made available to everyone.
We're excited to be able to increase access to this collection through digitization, which also reduces wear and tear on the original negatives and adds an additional layer of preservation.
This collection of photos belonged to Andrew J. Gilmour, a dermatologist living and working in New York who was an avid climber and active member of the American Alpine Club during the 1920s and 1930s. He did a number of ascents in the Alps, the Canadian Rockies, the Cascades and the Western U.S., as well as Wales and the Lake District in the UK. His photos show us a lot about climbing at that time, the techniques, equipment, conditions and the people and places involved. It also provides us with a glimpse of what the world was like about 100 years ago.
We've gathered some of our favorite images from this collection in the slideshows below. Enjoy!
To see more of these images, check out our Andrew J. Gilmour album on Flickr.
Climbing and Mountaineering
Photos of climbing parties and mountaineering expeditions from about 1910 to the mid 1930's.
Equipment
Hobnail boots, hemp rope, canvas and silk tents and men's and women's climbing attire.
Summits
Men and women on top
Camps and Huts
Huge camps for gatherings with the Alpine Club of Canada, tents and lean-tos in the woods, Swiss Alpine Club huts - many of which are still in use today.
Travel
It was harder in those days to get to some of these remote locations. There were far fewer roads, almost no highways and air travel was still in its infancy. Trains, ships and horses were commonly used.
Life and Times
The world has changed a lot since 1900 - these photos illustrate just a few of the differences.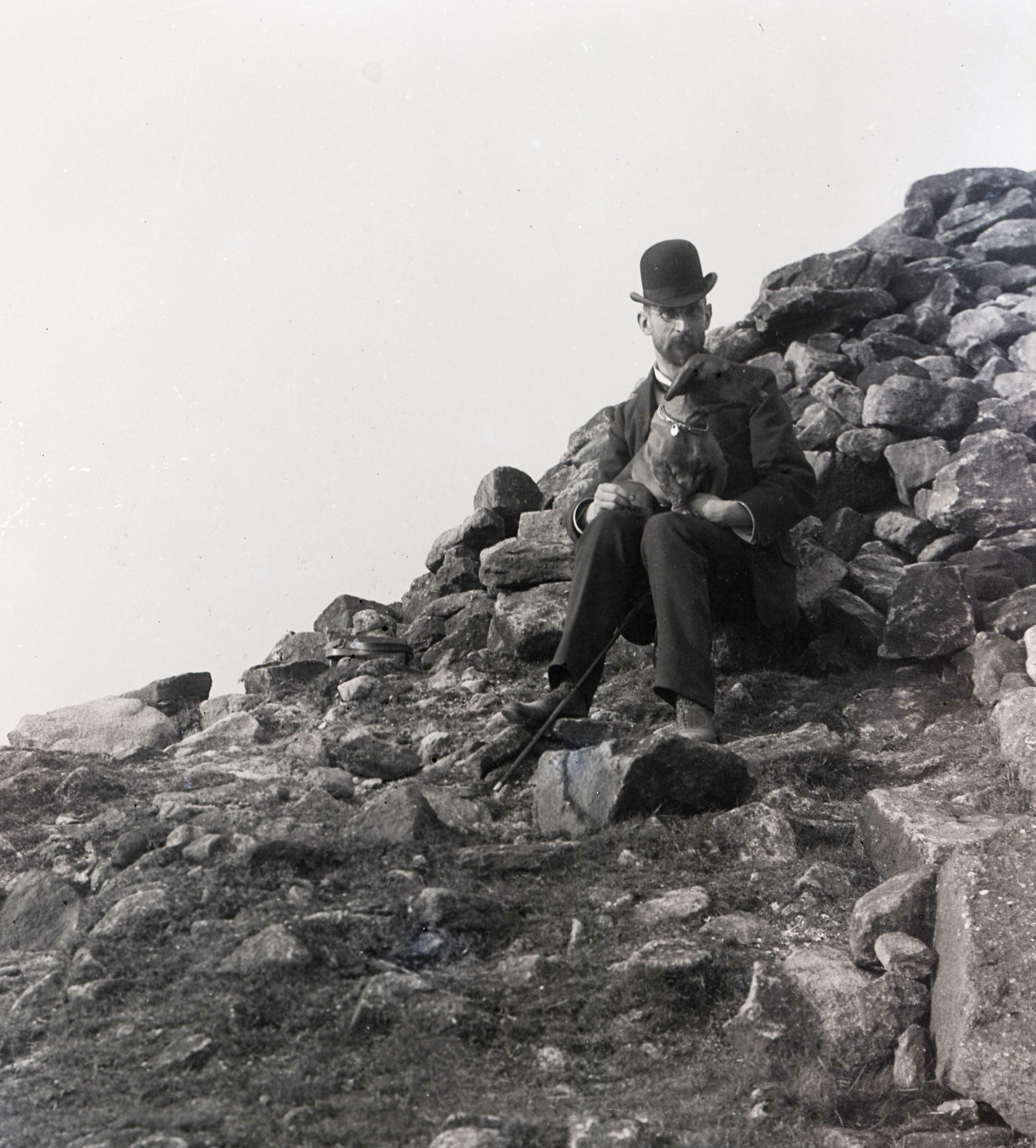 Places
Some gorgeous photos of some famous locations as they used to be.