TRAILHEAD RESCUE
Trailhead Rescue Service provides the member with $7,500 of international coverage for rescue and evacuation by or under the direction of Global Rescue personnel.
· Step past the trailhead anywhere in the world and you're covered
· Applies to any land-based activity
· No elevation restriction
· Can be used with the Domestic Rescue Benefit
To use the Trailhead Rescue Service, members must call Global Rescue as soon as possible during an emergency.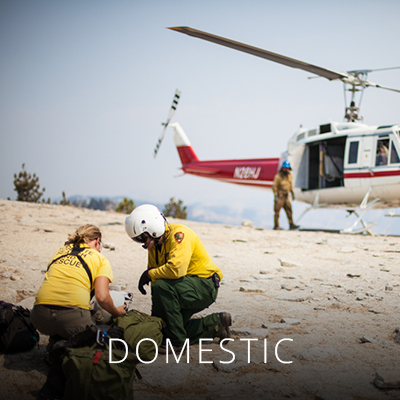 DOMESTIC RESCUE BENEFIT
Domestic Rescue Benefit reimburses up to $5,000 of out-of-pocket rescue costs incurred by members.
· U.S. Only
· Step past the trailhead and you're covered
· Applies to any land-based activity
· Can be used in addition to the Trailhead Rescue Service
· Cannot be used for medical costs – strictly rescue services
· Reimbursement requests must be filed within 60 days of the rescue call (303)-384-0110 or email: [email protected]