Jake Bourdow
Jake Bourdow grew up in Brookfield Wisconsin where he started climbing in 2007. He found his love for the mountains and ice climbing in Bozeman Montana while obtaining a finance degree at Montana State University. After moving back to the Midwest, Bourdow discovered competition speed and difficulty ice climbing and competed at the Great Lakes competition and the North American Championships. Currently residing in Minneapolis, Bourdow is competing in local drytooling competitions, as well as growing the sport as a board member of USA Ice Climbing. He views every weekend as a new opportunity to explore ice climbing, drytooling, and skiing. Look for Bourdow on the speed wall at the Denver Ice Climbing World Cup.
Competitions: Denver
Carter Stritch
Carter Stritch is an alpinist and adventurer from Minneapolis, Minnesota. Stritch works professionally as a packaging engineer and is a founding board member of USA Ice Climbing. He enjoys both rock and ice climbing in remote areas, off the beaten path and has developed several new climbing areas around the Midwest. Stritch also enjoys competition ice climbing; he is drawn in by the camaraderie and opportunities to train with and learn from fellow athletes from around the world. This will be Stritch's 5th year competing in the Ice Climbing World Cup series in both speed and difficulty. He has taken first place in the North American Ice Climbing Championships for speed and 6th place in the Ice Climbing World Cup for speed. He enjoys participating in the growing sport of competitive ice climbing as both an athlete and organizer and looks forward to the 2019 season
Competitions: Cheongsong, Saas-Fee, Denver, Kirov
Liam Foster
Liam Foster is already an accomplished ice, mixed, and drytooling athlete at the age of 18. He is the youngest American to climb some of the hardest grades in drytooling (D12, D13, & D14), placed 5th in difficulty at the 2018 Youth World Ice Climbing Championships, was second in difficulty and speed at the 2018 North American Championships, and won the Hari Berger Speed Competition at the Ouray Ice Festival. From Durango Colorado, Foster was introduced to the sport by Marcus Garcia in 2014 and has recently moved to Scotland to study theoretical physics at the University of St. Andrews. Highly motivated, Foster has already won competitions in the UK and built a training structure. Make sure to watch Foster in the 2019 Ice Climbing World Cup and Youth World Championship competitions!
Competitions: Moscow, Rabenstein, Kirov
Wesley Fowler
I grew up near Orlando, Florida and moved to Boulder, Colorado after becoming obsessed with rock climbing in high school and college. I chose Colorado specifically because I was always interested in the full spectrum of mountain sports and climbing disciplines. But it wasn't until I found myself rehabilitating from a serious finger injury that I discovered mixed climbing. After struggling to stay away from rock climbing for months, a friend suggested I try ice and mixed climbing - as it is inherently more ergonomic on the hands. I fell in love immediatly, and thanks to my background in hard-ish rock climbing, I began participating in competitions right from the beginning. My first year I won the City Rock Ice Night Citizens Comp, was granted entry into the Pro Comp as a prize, and then took second place in the Pro event! I've also participated in the Ouray Mixed Climbing Comp a couple of times, took 14th in the Durango Event of the Ice Climbing World Cup, and took 3rd In the North American Championships that year. I've also had the pleasure of putting up "Conditional Love" WI5+ M5R on Longs Peak with Tyler Kempney just recently, and have sent routes of grades D15-, V13, and 5.13+. When I'm not climbing in my free time, I'm pursuing a career as a Guide and Instructor for Colorado Mountain School. I also have a blast routesetting for the Boulder Rock Club, and working part time for Ozo Coffee Company.
Competitions: Denver
Kevin Lindlau
Born in Waukesha, Wisconsin, climbing was not on Kevin's radar until moving to Durango, Colorado in 2011 to attend Fort Lewis College. With a plethora of climbing around town it was hard not to get involved in the sport, but it wasn't until he met Marcus Garcia and was shown the world of ice climbing that he found his true passion. After his first season on ice, he decided to train and compete for mixed climbing. This lead to an addiction in dry tooling that is still burning today. Kevin helps coach the USA Youth Ice team with Marcus Garcia. Recently he moved to Bozeman, Montana where he hopes to get more youth climbers involved in the sport.
Kevin has competed on the World Cup circuit the past 2 years, finishing 20th in the overall lead World Cup ranking last season, and winning the North American Championships in both lead and speed. This season he hopes to learn more, climb hard and have fun representing the USA on the 2018/2019 World Cup tour.
Competitions: Moscow, Cheongsong, Hengshui City, Saas-Fee, Rabenstein, Champagny-en-Vanoise, Denver, Kirov
Grant Kleeves
Hi, I'm Grant Kleeves, I grew up on the Western Slope of Colorado, I currently live in Ridgway, CO and work as a project manager for Summit Sealants, a local construction company.
I discovered ice climbing in 2009, I took a class at the Ouray Ice park because ice climbing looked interesting and I was hooked pretty much immediately, and an addiction to mixed climbing followed shortly after when I discovered that even without steel tendons you can do some wildly gymnastic moves.
I have competed in the Ouray ice fest mixed comp for the last three years, and also the North American championships in Durango, CO, and Fenton, MI as well as the city rock ice night comp.
Competitions: Denver
Aaron Montgomery
Aaron Montgomery was born and raised on a ranch in Guthrie, Oklahoma before attending college at the University of Central Oklahoma where he gained a B.S. in Environmental Safety. While in college his Chemistry Professor took him climbing for the very first time in the Wichita Mountain Wildlife Refuge in 2001. Aaron then climbed in Oklahoma off and on for the next several years before moving to Colorado to further his carrier and be closer to the mountains.
Once Aaron was in Colorado he started climbing both sport and trad climbing regularly before finding ice climbing and never looking back taking that love for ice into mixed climbing and drytooling. After training for several years Aaron moved to mixed climbing competitions having competed in World Cup events since 2012 and traveling all over the world. Aaron has competed in Italy, Switzerland, the United States, China, and Korea.
Aaron works as the President & CEO of The OURAY Group, LLC which is a global services company based in Westminster, CO. Aaron has a wife and 5-year old twin boys.
Sponsors: CAMP/Cassin; The Alpine Training Center; Vega; OURAY
Competitions: Denver

Cody Stevenson
I currently live in Boulder Colorado, and am from there. I got into ice climbing during the winter if 2014 in Rumney, New Hampshire, where a local guide, Art Mooney, invited me out. After that I was hooked. For the majority of my life I had been a boulderer, so ice climbing definitely opened my horizons. In the past and currently I compete in USA youth climbing competitions, as well as the youth World Cup. I have also competed at North American Championships, as well as UIAA youth world championships in ice. I am currently in high school as a sophomore.
Competitions: Hengshui City, Saas-Fee
Thomas Gehrlein
Originally from Lake Geneva, Wisconsin, Thomas Gehrlein started rock climbing at the end of 2013 and was introduced to ice climbing the following year. In 2017 he moved to Golden, Colorado and was introduced to mixed climbing and drytooling, in which he has progressed very quickly. Gehrlein has already climbed hard drytooling routes up to D11 and after his first competition, the City Rock Citizens Competition, he finished 7th in difficulty at the North American Championship in March of 2018. Since the North American Championship, Thomas has dedicated his year to training for the World Cup, while maintaining his job as an accountant. He will be travelling around the world to compete in all 6 Ice Climbing World Cup competitions in 2019.
Competitions: Cheongsong, Hengshui City, Saas-Fee, Rabenstein, Champagny-en-Vanoise, Denver, Kirov
Tyler Kempney
Tyler Kempney was raised in Carthage, New York by a close knit family that helped shape him as a person with strong moral values and work ethic. Currently residing in Boulder, Colorado with his wife Lois Ann, Kempney works as a gear specialist at Rock and Resole, a local climbing shop. On his days off, he is pursuing some of the hardest ice and mixed climbs Colorado and the surrounding area have to offer; including a first ascent of a thin smear or ice on the lower east face of Longs Peak in Rocky Mountain National Park that he and Wesley Fowler named Conditional Love (WI5+ M5 R). Kempney got his start ice and mixed climbing in the Adirondack and Catskill mountains of New York. The harsh winter weather of the North East proved to be a great training ground to develop a deep love for climbing ice and mixed, even in the scrappiest conditions. Learning quickly, Kempney performed very well in his first competition season in 2018; 2nd in difficulty at the City Rock Pro comp, 5th in difficulty at the world famous Ouray Ice Festival, 2nd in difficulty at the Smuggs Ice Bash (Vermont), and 5th in difficulty at the North American Championships. He has always sought to broaden his horizons as a climber, and enjoys the new challenges that competition brings him and the new ways in which he can push himself. Kempney is honored and excited to represent the US as a part of the Ice Climbing World Cup team!
Competitions: Saas-Fee, Rabenstein, Champagny-en-Vanoise, Denver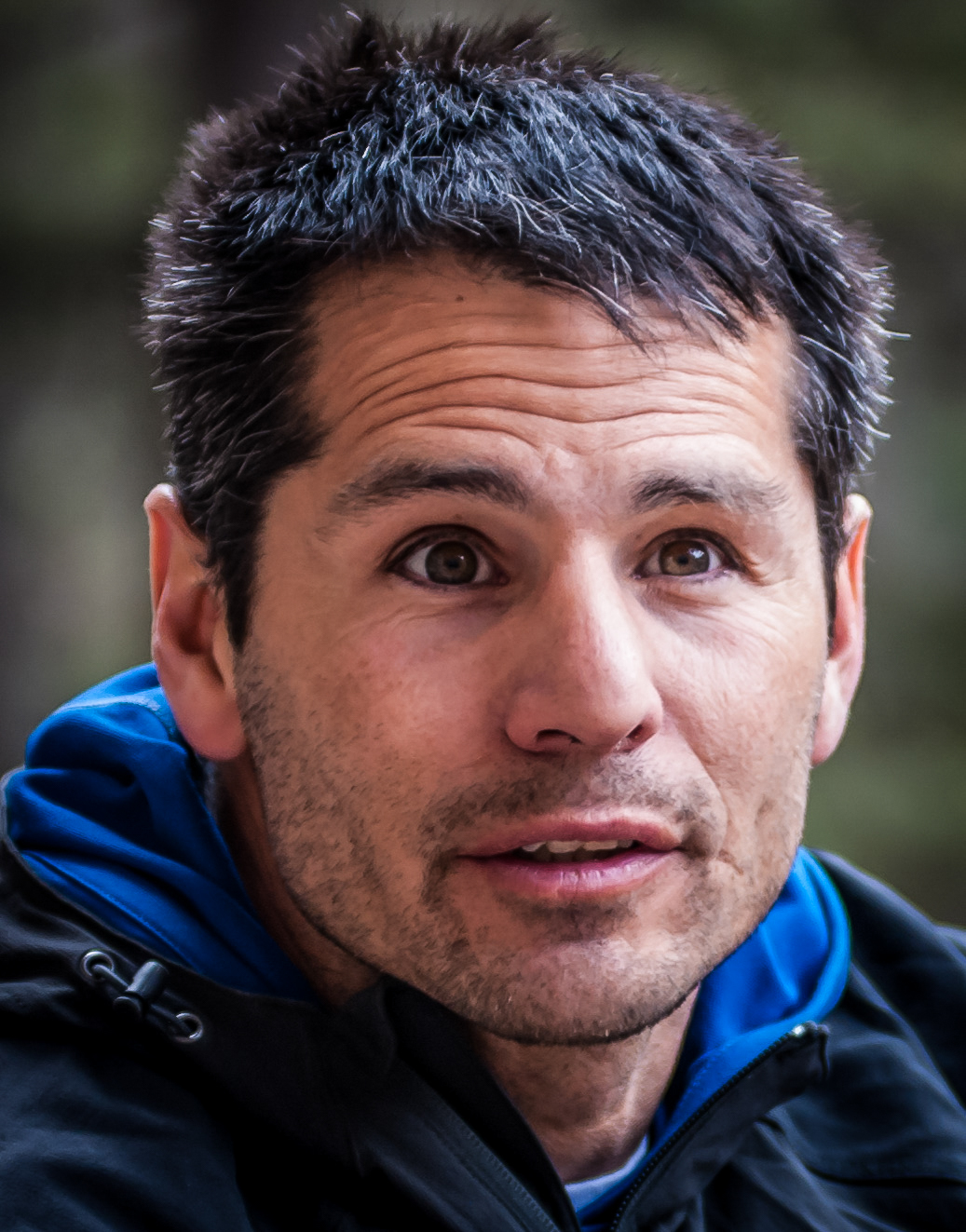 Marcus Garcia
This 43 -year-old has made a goal to be an all-around climber. Life for Marcus Garcia was growing up in Fort Worth, Texas, with athletic as his source of an outlet. He's soon found himself travelling around climbing anywhere he could for a few years until he found himself living full time in Durango Colorado, where he lives now with his wife and daughter. Marcus took his years of climbing all mediums and now puts it to use as a climbing gym owner and head climbing coach to all ages. He is now taking his mastery of the winter climbing and growing the awareness of ice and mixed climbing to the young and has started the US Youth mixed climbing team and is the leading persons to bring this sport to North America. He is on the UIAA Board, which is helping to bring this sport to the winter Olympics. He still puts his competitive climbing skills to use, as he still competes in sport, mixed ice climbing and bouldering competition. His quest as an all-around climber, has allowed him to be a leading route developer in the areas he has climbed in. Putting up first ascents of all grades, sport, trade, mixed ice on all types of rocks formation. His favorite thing to do is teach climbing. His clinics are love by all those that have taken them at many of the climbing festivals.
Marcus Garcia lives by this quote "Dream as if you are going to live forever, live as if you are going to die tomorrow"
Competitions: Cheongsong, Denver
Andrew Lamb
Andrew Lamb is from the small town of Worland, Wyoming. From his first introduction to climbing at the age of 14, he knew it would become his passion. His mentors in climbing encouraged him to follow his desire to climb to Bozeman, Montana, where he is pursuing his degree in physics at Montana State University. His first winter in Bozeman introduced him to ice climbing, something he quickly became passionate about. His backyard climbing area, the world-renowned Hyalite Canyon, offers endless ice and mixed climbing adventures where Andrew climbs as often as possible. Andrew has since become an instructor of rock and ice climbing for MSU sharing his love of the sport with others. After watching the Ice World Cup event in Bozeman he was inspired to get into competitive climbing, leading to his participation in the 2018 North American Championships and local competitions in Colorado Springs and Portland. This is his first season in the Ice Climbing World Cup, and Andrew is excited to share his passion for the sport of climbing while representing the USA Ice Climbing team.
Competitions: Cheongsong, Hengshui City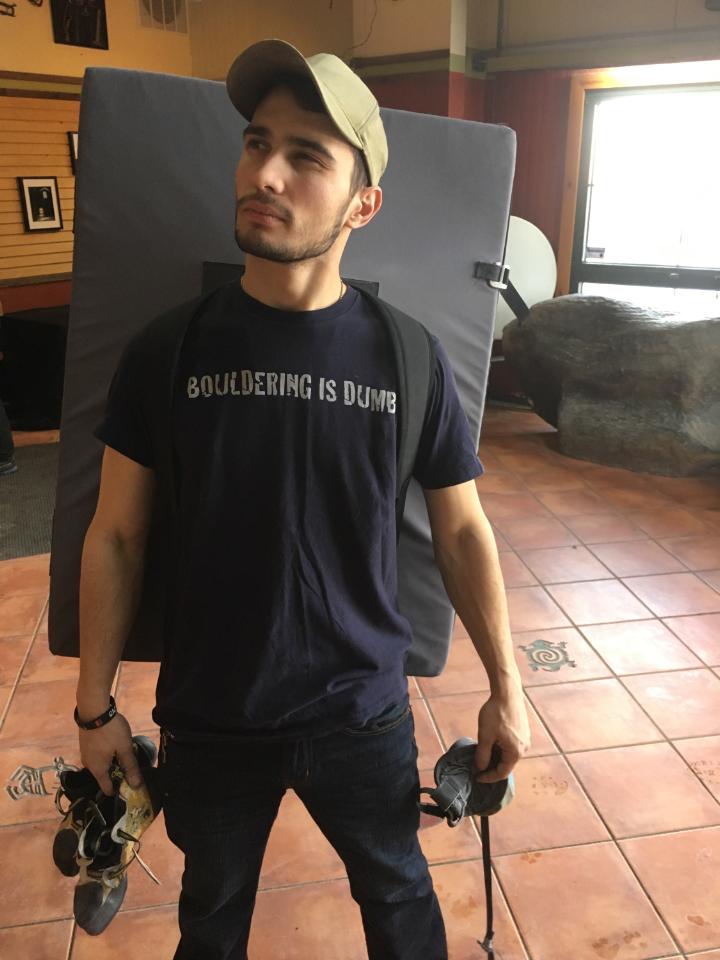 Troy Anger
Anger got his start in competition ice climbing in Vermont during the Smuggs Ice Bash drytooling competition, hosted at Petra Cliffs in Burlington. This season's competition will be January 25, 2019, part of the Smuggs Ice Bash's 13th Annual Ice Climbing Festival. The competition is part of the USA Ice Climbing competition series and is recognized nationally. Anger has also gained experience in ice climbing and mountaineering with his military unit in the Vermont National Guard.
1
2
3
4
5
6
7
8
9
10
11
12
13